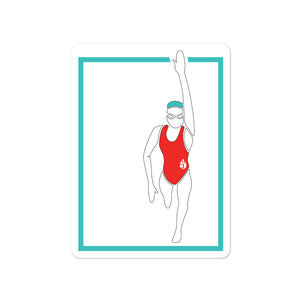 Stick to it!
These stickers are printed on durable, high opacity adhesive vinyl which ensures vibrant colors and no bubbles during application. Stick them on your car, on your locker, in the window or wherever the world needs to know you are an unapologetic chlorine freak!
4'' x 4''
Durable vinyl
95µ density
Don't forget to clean the surface before applying the sticker.
We produce these stickers on demand, specifically for you, so please allow 8-10 days for processing. You will receive an email notification when we've completed your order and it's ready to be shipped.